Some DumbPictures for your eyes

When Dev gets called out to the high desert, it's MiniDevCon time in Pasadena. L-R: Jim, Dev, Jose
(click for bigger)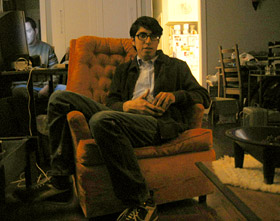 Still Life with Insouciance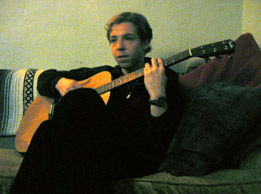 Dev waxes guitarical




Everyone loves chicken and waffles.
Dev is pictured moments before Carole C Special deployment.
Jose knows it's Scoe's.




Scott graciously overcomes his soul-stealing superstition.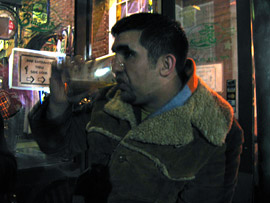 Jim proves once and for all that he drinks beer.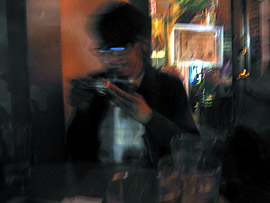 Jose proves that he is willing to rock and roll all night.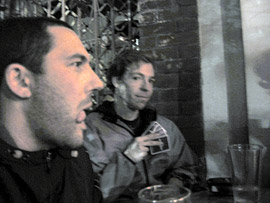 Scott proves he has good peripheral vision.




Dev proves I should have used the flash.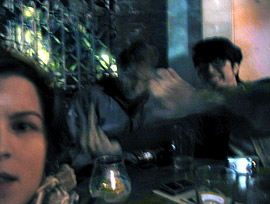 The final image of the evening.