A BASIC UNDERSTANDING OF FLUID DYNAMICS
You know those umbrellas that are deeper than regular umbrellas? The ones that are shaped in a way that gives better personal coverage than your standard shallow umbrella? Did you know it was possible for someone to use them wrong? I didn't, until I saw this walk past me this morning: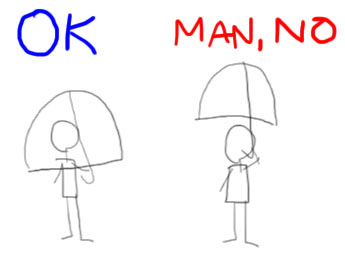 I got nothin', people. I'm not sure if this man understood how water flows in physical space.