Tornadoey enough for ya?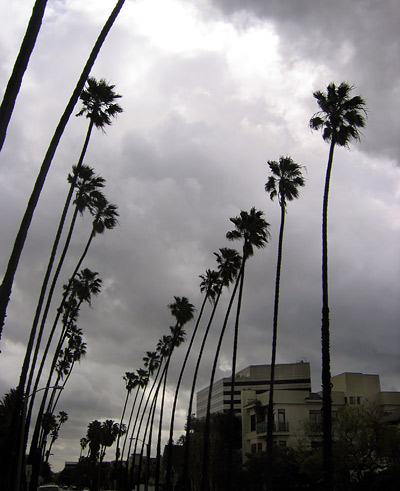 "The NWS Storm Prediction Center has issued a Tornado Watch for portions of Southwestern California and coastal waters, effective this Tuesday morning and evening from 1110 am until 600 PM PST.

Tornadoes...hail to 1 inch in diameter...thunderstorm wind gusts to 70 mph...and dangerous lightning are possible in these areas.

The Tornado Watch area is approximately along and 60 statute miles east and west of a line from 35 miles northeast of Oxnard California to 10 miles southeast of San Diego California."

I scrapped my plans to sing wistfully outside the building today; now just doesn't seem like the best time.