Eerily perfect.
That went...so...well.

29 Palms was beautiful and blooming, our families had fun together, it was like a mini-vacation for everyone, we all ate a ton of incredible food and drank bottles and bottles of delicious wine, everyone helped make the desert ceremony go nearly exactly right* and we are both in a dazed afterglow that the whole weekend from start to finish was so, so much better than we'd even hoped.

*(once Scott & Mike & I were up on the platform, everyone was seated, and Mike was about 3 lines into the ceremony, Scott mouthed "RINGS" at me and I mouthed "better go get 'em" back at him. He jogged over to grab them from the RV while I pointed at our audience and said "Psyche!" and did a little soft-shoe. Then we started over.)

Here are sporadic pictures taken by me. More and better ones by our non-wedding-photographer will follow later.


edit: oops, added 4 wildlife pictures I left out.

Thursday


We begin!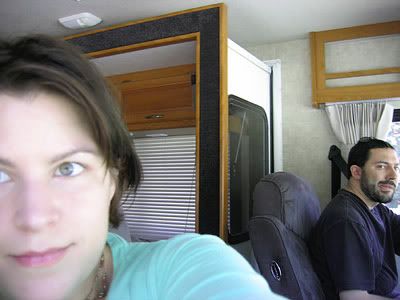 Goodbye, Locust Street.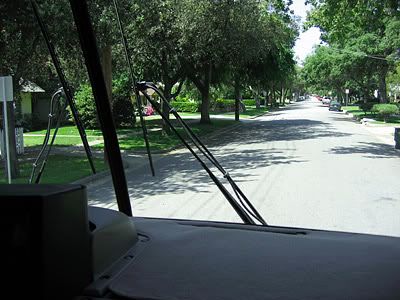 Annnd...we're here!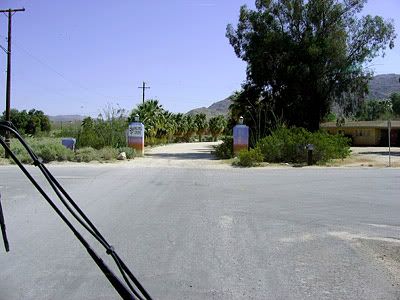 Inside the greatroom at Irene's Historic Adobe. Lots of old books on the book shelf. We brought 7 bottles of wine, and port and champagne and a halfkeg of Craftsman Hefeweizen; Scott's parents surprised us by bringing 8 more bottles of wine.





The kitchen.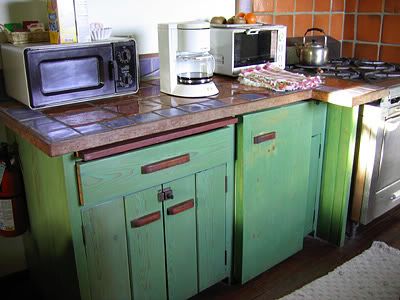 Window seat.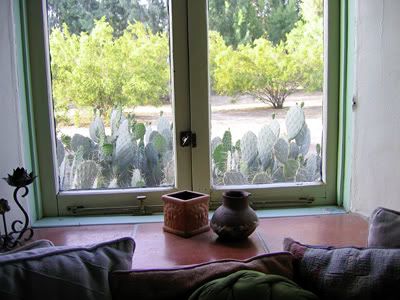 This footed tub was almost too high for me to step into.





Upper left of pic got blown out somehow, but this is our courtyard.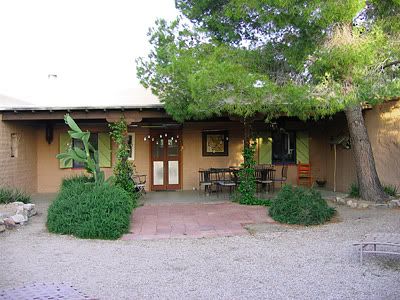 Friday




Friday morning I got up at 6 (once the sun comes up, all the birds freak out; it's hard to sleep through) and walked around with hot coffee, checking out the grounds. I started with our patio.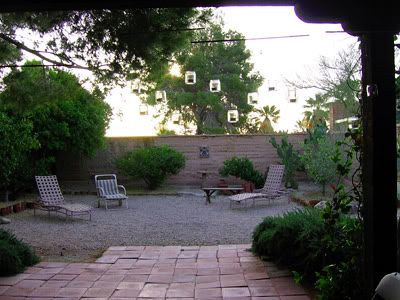 I mentioned in another post I made a boatload of hanging jars for candles...about 100. Here are a very few already up.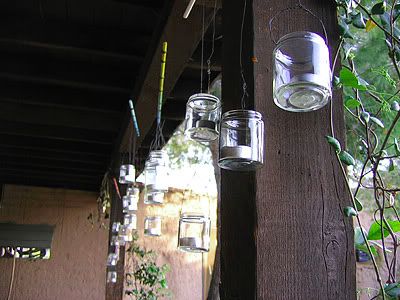 I guess this is my "holy shit this is so awesome" face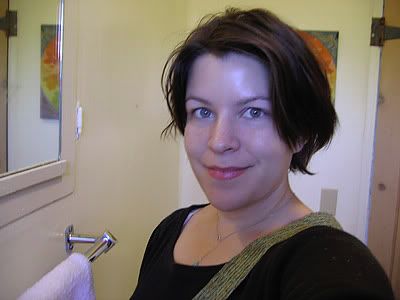 The sun was only a bit over the horizon yet.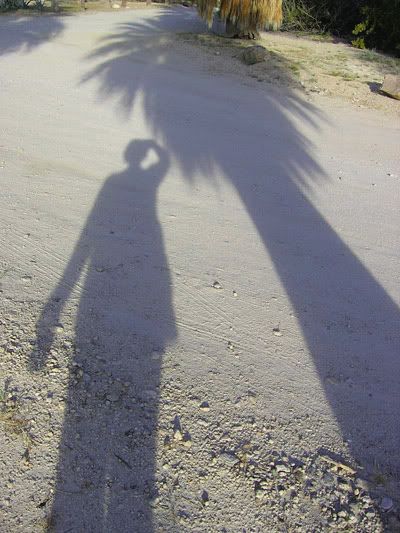 Back at the village entry.





FLOWERZ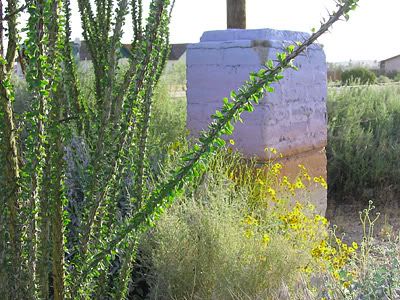 Totally obscene.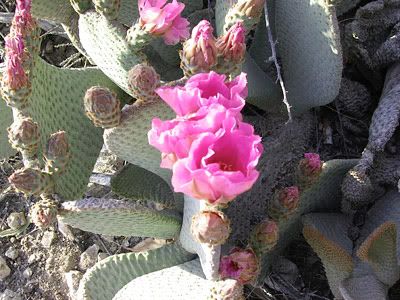 I photographed 80% of the world's cacti.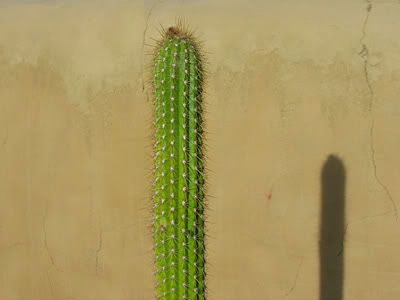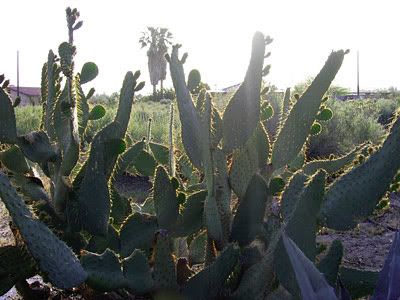 The Houseboat is a room you can rent.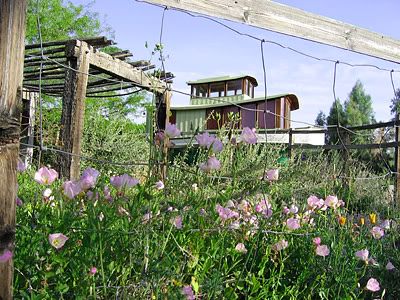 Here is Mara's Oasis, at the middle of the Inn village. It's a naturally occurring oasis, the only one in Mojave I believe.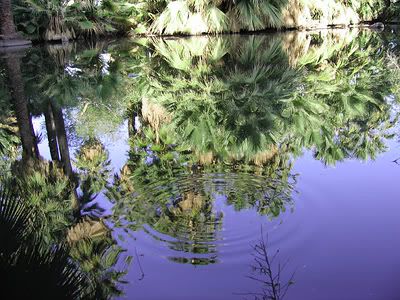 I checked - there are more than 29.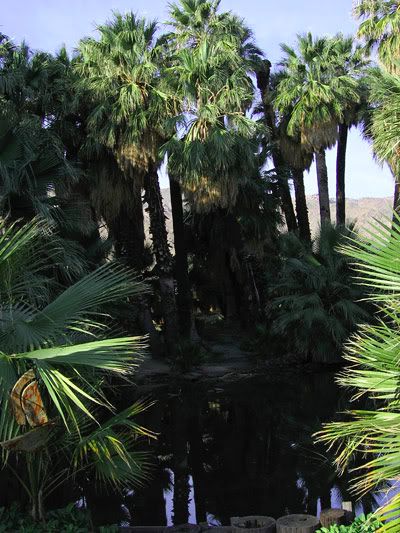 The ducks weren't awake yet. They were waiting for the food man.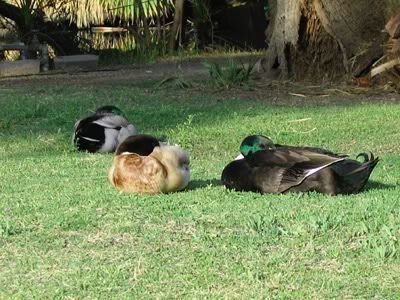 On the left is the library and the upper floor is a rentable penthouse; to the right is the pool area and the inn's bar/restaurant that attracts pretty much everyone in the area every night, due to tastiness. And guess who has Anchor Steam on tap? They do!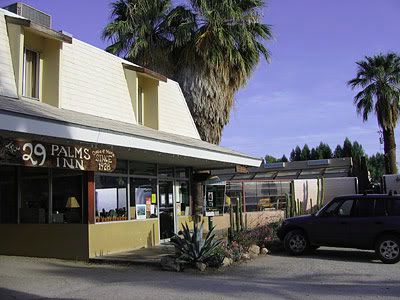 The way phone booths should look.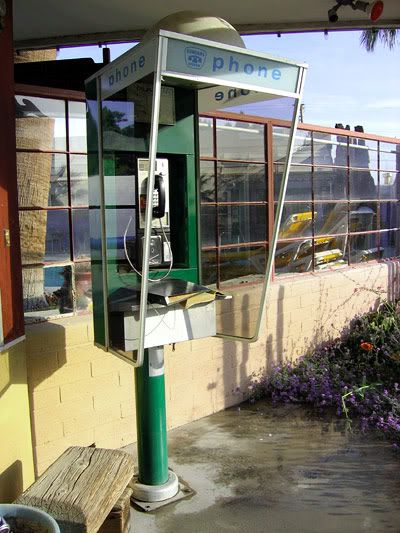 I was sorry to see that the bird shit had been scrubbed off the pumpkin carriage since we were last there.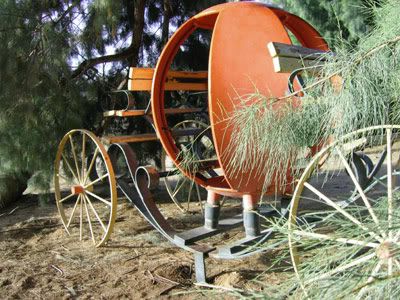 Later in the morning, people begin trickling over.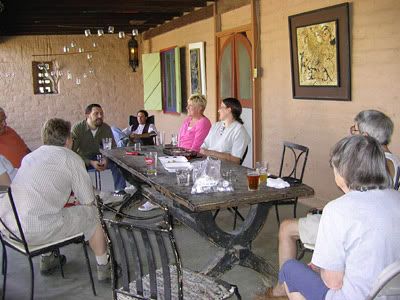 On the way to Joshua Tree to get the legal mishegaas out of the way. The desert was embarrassingly resplendent.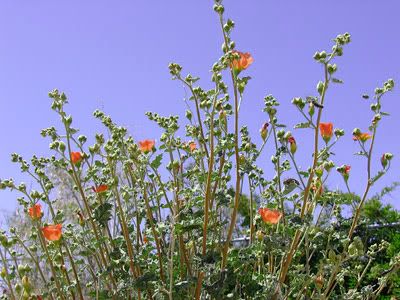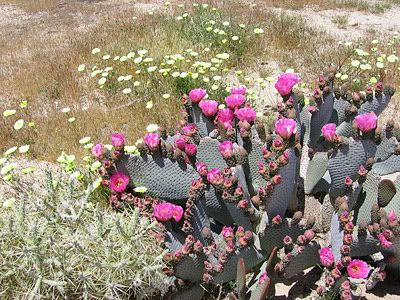 - Friday evening dinner with EVERYONE at 29 Palms Inn restaurant
- Afterparty in our courtyard
- Saturday ceremony set-up
- And then the actual wedding deal itself in Bagdad


I didn't personally take any pictures of these things, but many did.
Saturday afternoon


Back at 29 Palms, preparing to head back to Pasadena. I'm pretty bedraggled and tired.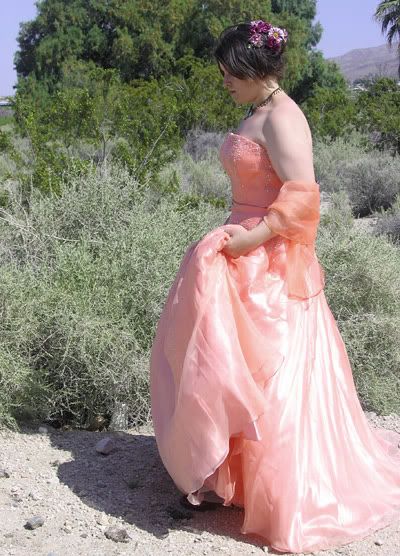 Scott isn't.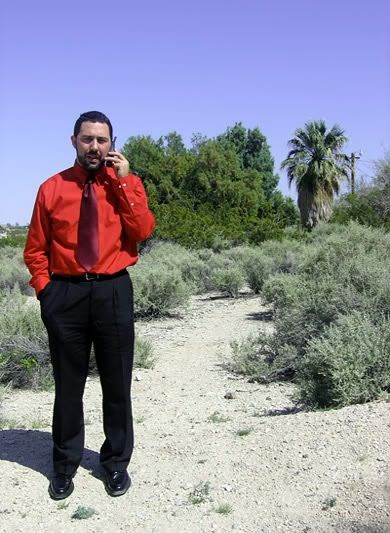 He took this nice picture of me.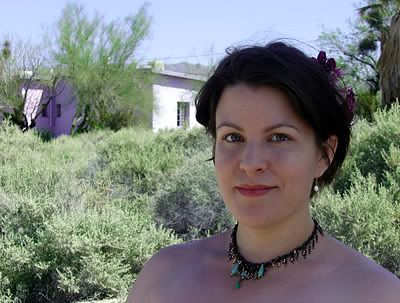 And I took this nice picture of us.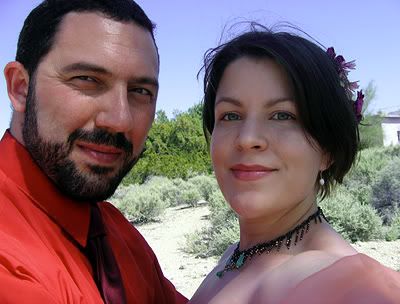 The bride is happy to be back in jeans.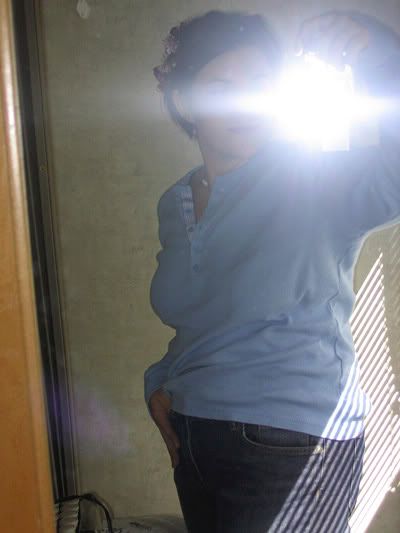 Sunday Morning



Brunch at The Raymond. The food was so good we all killed each other. Don't ask how or why, just understand - that's

how good.

There was either sea bass, a frittata, curried chicken, or french toast with nueske ham. (We picked the menu)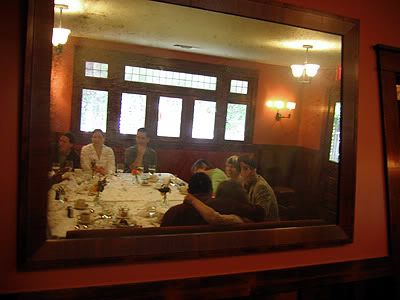 The Raymond is in a restored Arts and Crafts Bungalow where the Raymond Hotel, which burned in the 20s (?) once was. Shown here are Joe & my sister, Dad's wife Char & Dad.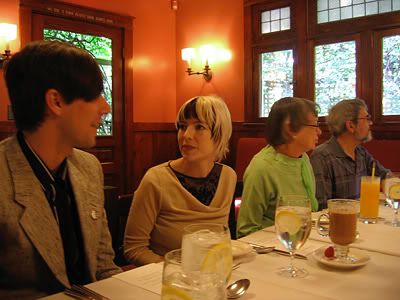 Dorothy & Brian (Scott's brother), Mike (performed ceremony) and Nicole, Betty (Scott's mom) and Bob (Scott's dad) out of shot.

Me, my mom, Scott, Russ (photographer) not pictured.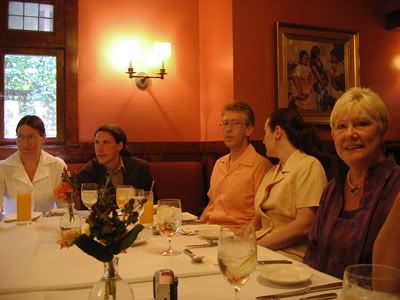 Then Sunday afternoon families came over & gave us some presents and left; Sunday night we had another ridiculously indulgent dinner, this time with Scott's folks at the Parkway Grill. I think the food may have been even better than the Raymond. Exquisite is a corny sounding word, but that's what it was.


Finally, and most importantly, the floorboards at the RV place when we returned the rental Monday morning.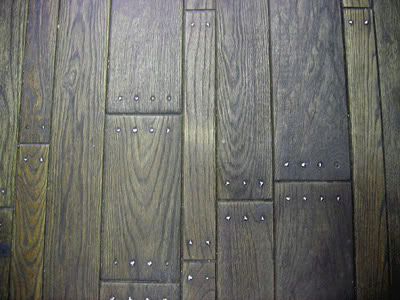 Now we just have to finish the rest of that keg, pack, and we're all set.

WOOOO