Dogs 240-242
Another second or two and he's going to pull that entire trashcan over. It's all in the stance. He can definitely do it; this is just mental preparation we're seeing right now.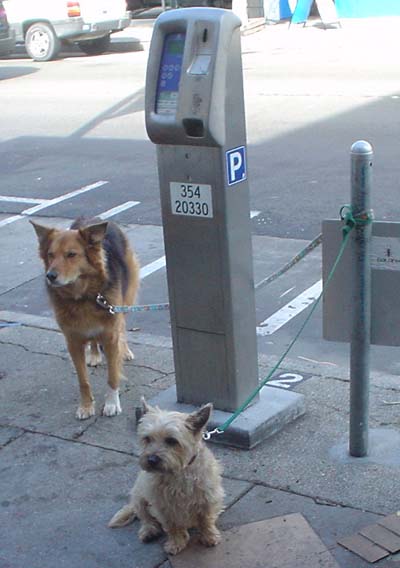 The bigger one: "I'm not saying we shouldn't have done it, okay, but messing around with that time machine disguised as a parking meter wasn't the best idea you ever had. Remember how this foot used to have at least a little color, like all my other ones? Now what."
The smaller one: "Just keep looking straight ahead, okay. I'm telling you no one will even notice. Just do what I'm doing."
What is with that expression. Either he has some
ineffable wisdom
he needs to communicate, or he sees something really delicious about two feet behind the exact center of your head.